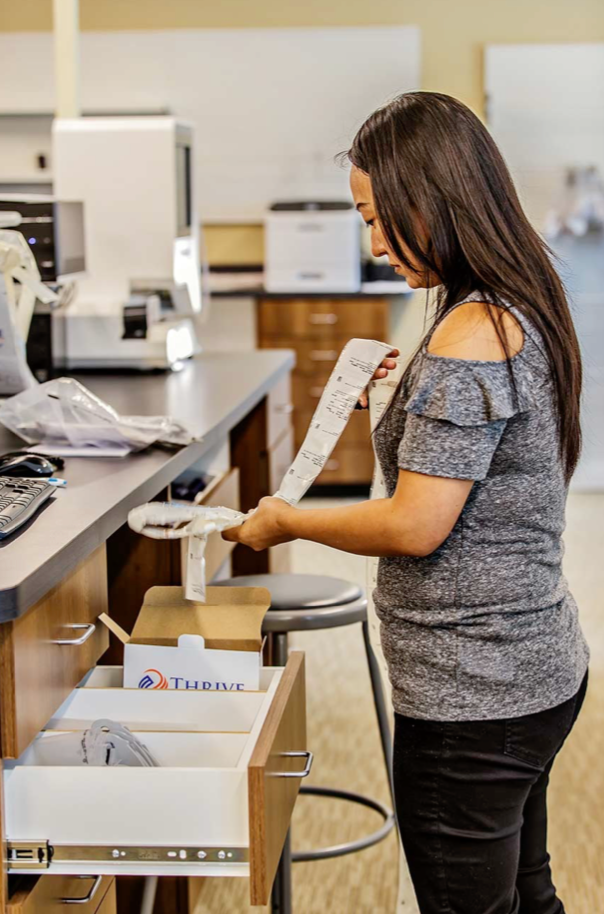 Flexible Solutions for Your Facility Needs
Our Long Term Care Pharmacy team provides the same personal service that our retail customers have come to expect. This philosophy extends through every aspect of our pharmacy business.

Custom Care & eMar
Our team is trained to make a pharmacy switch as easy as possible. We tailor to the facility needs with on-site training, specialized cost management assessments, and we are only a call away with our direct phone line and 24/7 emergency pharmacist line.

Specialized Carts & Computers
At Brighton Health Mart Pharmacy, we customize the medication carts and computers for the best optimized care. Our LTC team will customize equipment to the facility's needs, where it would be a wood grain medication cart with touch keypad or a hand held tablet running a full suite of software.

Custom Soutions
Brighton Health Mart Pharmacy understands the need for integrated WiFi networks and the challenges they provide. We can assist with the entire process and aid in finding custom solutions with older buildings and new technology.